We Live in a Upton, a small friendly town outside Boston, Massachusetts.
We Invent New Things!
We are currently working with rappers, hip-hop artists and classical musicians to create our next first-of-its-kind products and free downloads! Stay tuned!
In November of last year we released the first patent-pending driving product designed to combat driving anxiety and eliminate pent-up stress… AND DO IT WHILE YOU DRIVE!
We work with therapists to create a variety of free downloads… including one for dual diagnosis and addiction.
We create and post relaxation videos on YouTube on on our web site.
In 1994, we released the first-ever relaxation cassette tape for children. (Yes, we know that some of you will need to google cassette tape!)
We are dedicated to providing the very best in relaxation and stress-reduction products…. as well as supporting our 12-step friends. We also strive to make YOUR life more fun!
We work with a variety of doctors to create relaxation narratives.
Read More
Our narratives utilize techniques that have been clinically proven to work with their target age group. We offer CDs & MP3s for a variety of ages because different techniques work better with different age groups. We also work with a variety of musicians from all over the world to produce fresh, fun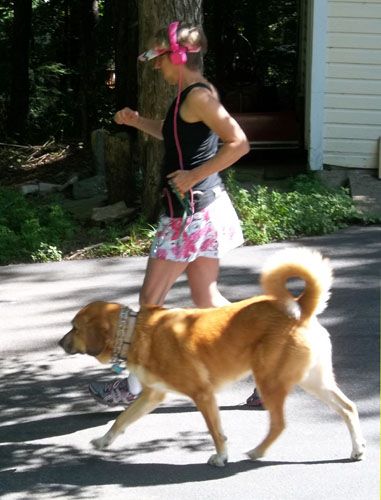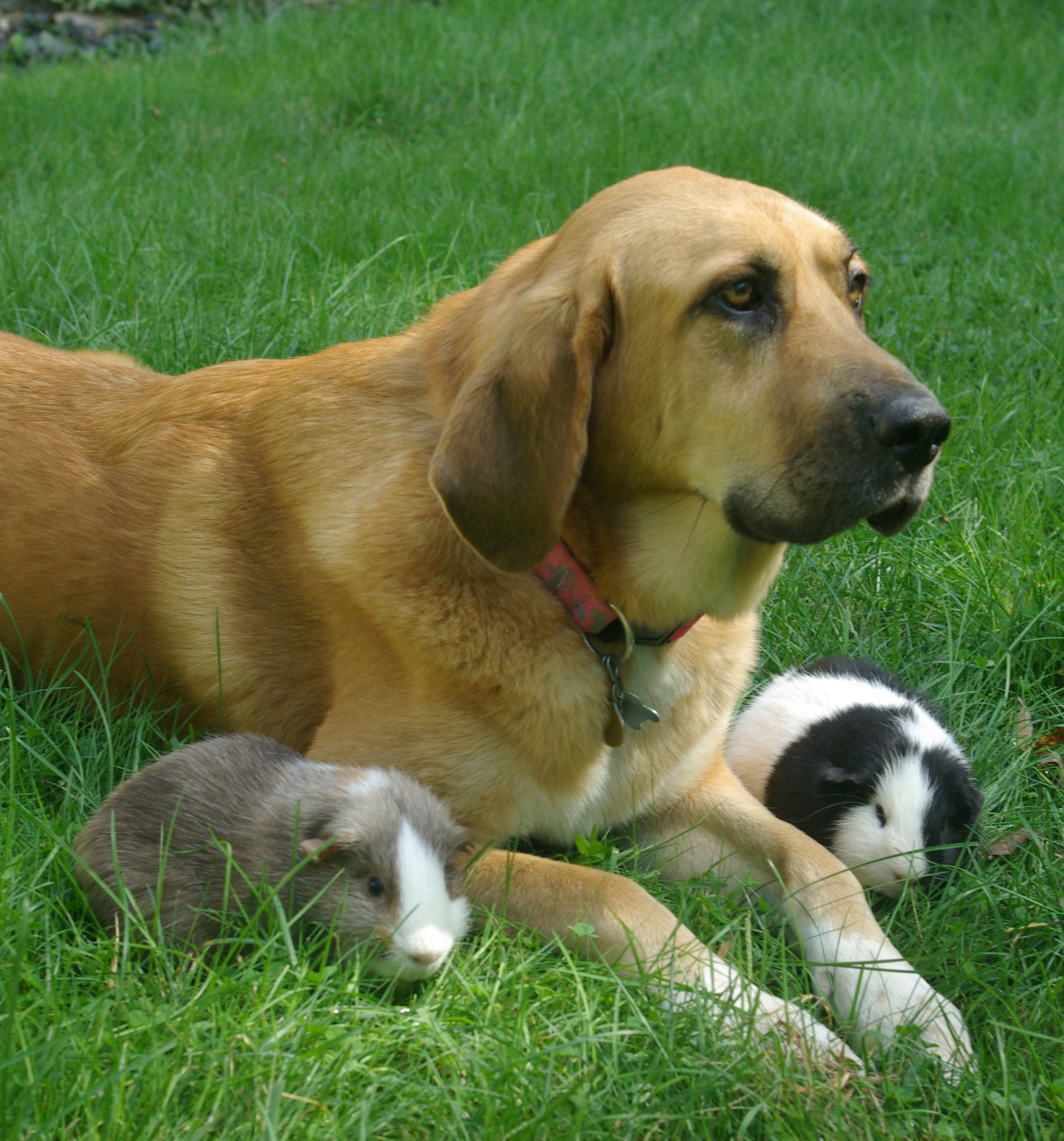 Airy Melody Music's employee base includes several four-legged employees.
Honey Doodle Freeman, a bloodhound mix, is a registered therapy dog. Honey takes Sarah Freeman with her to visit schools, hospitals, and other venues.  She also makes sure that Sarah gets enough exercise by plodding around Upton. When not working as a therapy dog, she joins some of her other four-legged colleagues in our quality control department.
You can follow Honey on Instagram, and she is often featured in Airy Melody Music's blog
Airy Melody has a blog that features a wide range of unique, original content about a variety of subjects: sleep, ABA therapy, stress, autism, how-to-make-things-easier articles, healthy eating, Honey's adventures, geeky tips from our resident geek…
Sarah Freeman - ABA therapist, Writer, Songwriter and Founder of Airy Melody Music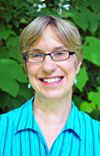 Sarah Freeman is an ABA therapist who specializes in working with autistic children and their families. She has been teaching relaxation and healing techniques for over 30 years, and has worked with some of the foremost experts in this field, including psychologists at Dana Farber Cancer Institute Boston and researchers such as Dr Daniel Kohen.
Sarah is also a storyteller, songwriter and writer, and has written several published technical articles as well as articles for parents and other adults. She designed a Rhythm, Music, and Imagination class that was taught at a local dance company and in local private and public schools.
Sarah has been writing stories since she was a child.
She wrote her first children's relaxation narrative for one of her daughters in 1993. Her daughter Janine Freeman suffered from chronic allergies and Sarah wanted to help Janine relax and use less medications.
Ms. Freeman had extensively studied relaxation and mind-body techniques, and had been producing personalized healing tapes for friends suffering from insomnia, stress, or undergoing surgery and chemotherapy. She decided to try progressive muscular relaxation and guided imagery to help her daughter. But her daughter had trouble concentrating, and finally blurted out, "Mommy, it is hard to listen to what you are saying; it is more fun to think about the turtles!"
As a result, Sarah began including characters from Teenage Ninja Mutant Turtles in her narratives while continuing to use the mind-body techniques she had studied. Janine instantly loved the stories and soon began to do much better. It wasn't long before Sarah was making cassette tapes to help other children deal with insomnia, anxiety, surgery, and cancer treatments. Airy Melody Music was born.
The first Airy Melody narrative was released in 1994 under the TroutLily record label. Sarah's stories were set to music performed by some of Boston's most talented musicians. Today, Sarah Freeman oversees the design, writing and production of every Airy Melody CD to ensure that it is produced with the same love and attention of that original recording while incorporating expert feedback from psychologists and pediatricians who specialize in the field. Click here to contact Sarah Freeman.
Sarah also enjoys working with a variety of musicians to produce relaxation music and fun family music.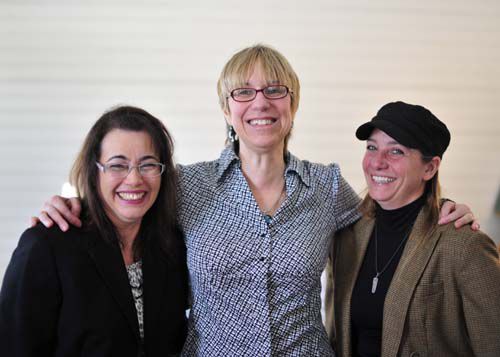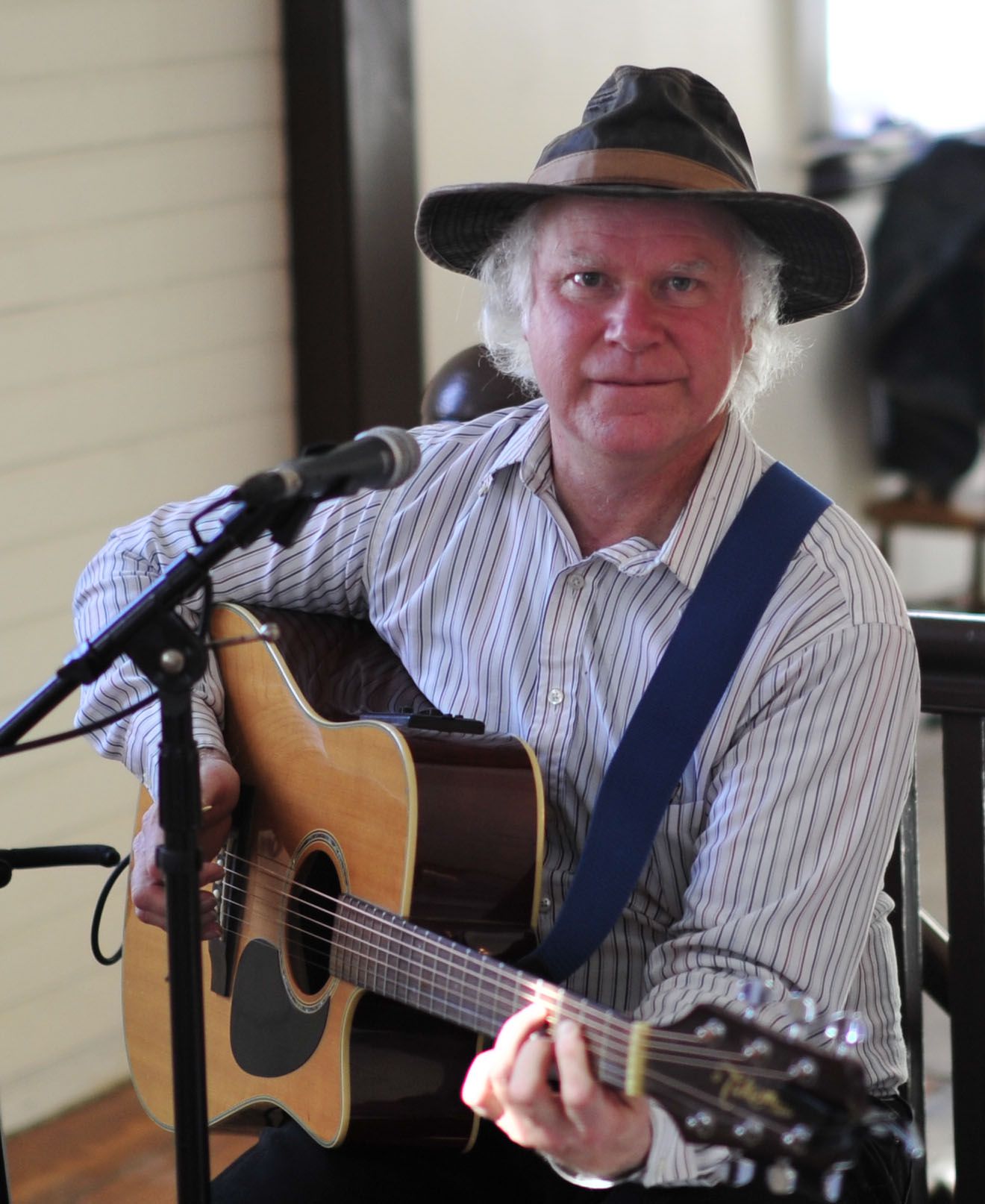 Julie Blackburn – Senior marketing specialist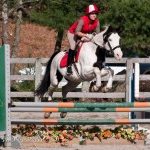 Julie Blackburn joined the Airy Melody team as senior marketing specialist to promote our products through social media and traditional advertising, but also assists with story writing, webpage maintenance, and keeping Sarah on track. She has degrees from Johnson & Wales University in both Marketing and Equine Business Management, and has owned and managed her own riding lesson program for over 20 years.
Julie is also an avid equestrian as well as a certified Therapeutic Riding instructor.
As a certified Therapeutic Riding instructor, Julie works with a variety of populations, including people on the autism spectrum and people with physical disabilities.  She teaches riding to both special-needs and non-special-needs clients at the Bridge Center and Providence Riding academy. She and her Hannoverian/Paint mare, Doublestuff Oreo, compete in dressage and jumping.
Julie's ponies were the inspiration for our newest CD "Dreaming of Ponies". Julie and her ponies take lucky young riders on magical forays into charming fields and trails.  She also teaches older students the thrill of jumping on other other horses.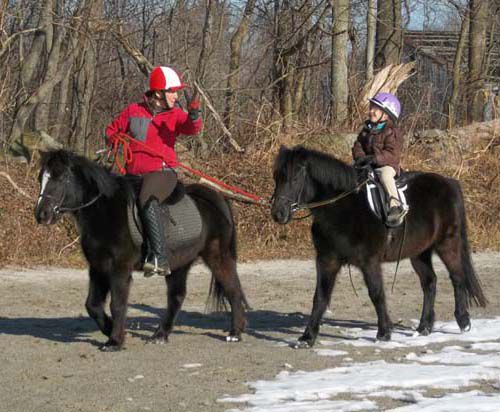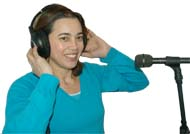 Edna Fogaca – Business manager, director of global services, and Portuguese narrator
Edna Fogaca is Airy Melody's business manager, as well as our director of Global services. She keeps us organized and on track! Edna was born in the state of Goias, Brazil, where she earned a bachelor's degree in Business Administration. Edna moved to the United States in 1998. She studied English, and met Sarah at the EMC Company in Southborough Massachusetts, USA.
After working with Edna, we discovered she has a sweet, soothing voice that records well. As a result, Edna is now our Portuguese narrator! Edna also provides translation services for Airy Melody and local attorneys, and is helping us develop Portuguese products. She recently earned her MBA from University of Phoenix. (Congratulations Edna!)