Bedtime meditation for kids and meditation music for kids: Dreaming Of Ponies (AGES 4-8)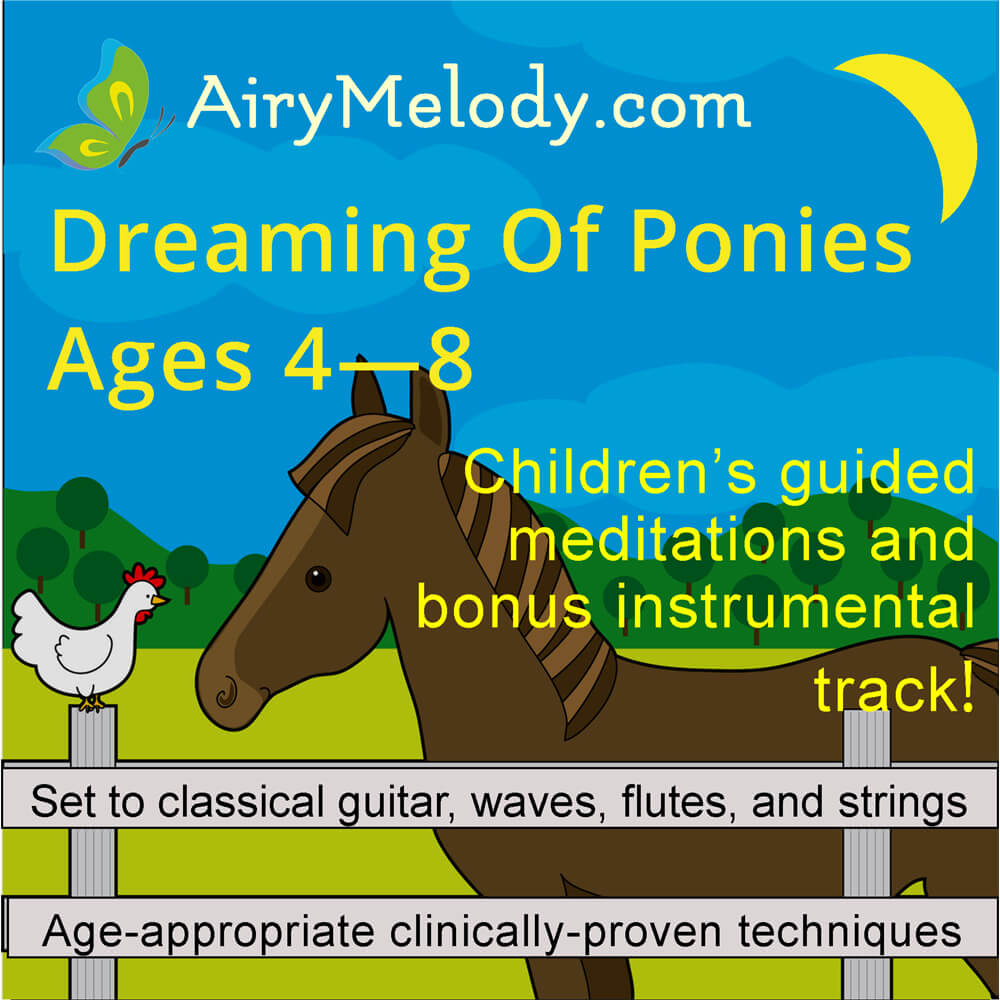 2 Bedtime meditation for kids and an instrumental track of meditation music for kids make bedtime a breeze! Children also learn age-appropriate ways alleviate anxiety during the day.
Ages: 4 to 8, or older for some children with autism
Help your angel quietly unwind and happily drift into sleep land. Guided bedtime meditations help your child sleep through the night and wake up in a positive mood. Use this children's relaxation CD to teach your child to cope with everyday stress, or elevated levels of stress due to anxiety, illness, or life's changes.
This product also has a proven track record with children who have autism, Aspergers, ADD,  high levels or anxiety, or sleep problems.
Available on:  Amazon (CD & MP3 Download) .…..   iTunes….…   Google Play ….
No more night terrors! A great night!
Jack loves his CD!!!! We sat at the table and listened to the bedtime meditation. After that he went right to bed & to sleep. No night terrors, great night. He has already asked to listen to it again tonight and EVERY night… attached.
Amy Bryant Furbee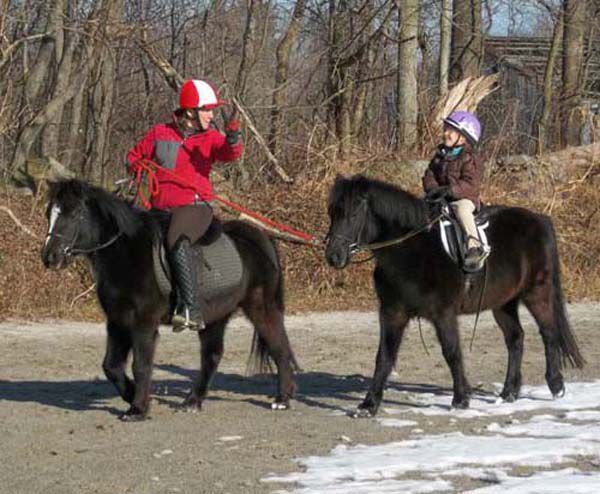 'Dreaming of Ponies' immediately put my 8-year old daughter to sleep!
We listened to Dreaming of Ponies for the first time last night. My 8 year old daughter loved the story about the ponies and the relaxation exercises. She enjoyed the music and was able to sleep without her nightlight for the first time.
I wish I had bought this bedtime mediation for kids months ago when our sleep problems started. Highly recommend.
Ann - Amazon Reviewer
This CD/MP3 features a bonus instrumental track – Pamela's Paradise – a popular relaxation composition that helps your whole family relax during the day or at night. It is also great as meditation music for kids.
This product also has a proven track record with children who have autism, Aspergers, ADD, or high levels or anxiety
Tracks
Track 1. Dreaming Of Ponies – a bedtime meditation for kids
visit our Free Downloads….  to download 'Dreaming Of Ponies' bedtime meditation for kids
Dreaming of Ponies is a charming guided-meditation story in which your child enjoys a peaceful adventure with a comforting pony friend. Woven into this bedtime story are relaxation techniques and two relaxation songs: Riding my Pony and Bed Down Pony. This story is beautifully orchestrated with classical guitar** and crickets chirping gently in the background.
Children unwind and fall peacefully asleep with a happy heart. They also are more apt to sleep through the night (without night terrors or nightmares) and wake up in a positive mood.
Track 2. Calm Breathing (12:35) A relaxation narrative for bedtime or daytime use 
If you start your CD on track one, and your child goes to sleep… don't worry, this track won't wake her up! This track features age-appropriate relaxation and healing techniques. These techniques help children unwind, reduce anxiety, and activate the body's healing process.
As your child is gently guided through these clinically-proven techniques, he also learns how to use these techniques when he needs to calm down. This narrative is set to the relaxation composition Pamela's Paradise.
Parents, doctors, and therapists use this track to teach children how to alleviate stress and anxiety
Track 3. Pamela's Paradise (25:54) A relaxation musical composition lulls listeners into a state or relaxation 
If you are looking for music to help you relax and concentrate, this track is perfect for you!  It is the perfect meditation music for kids. Originally created as background relaxation music, we now offer this as an instrumental track due to numerous customer requests. Listeners are lulled into a peaceful state of relaxation by this soothing composition featuring strings, flutes, and gentle waves. This music incorporates other relaxation components (such as rhythm entrainment) clinically proven to help listeners relax.
Use this music at night, or during the day while you are working at home or in the office to help your mind and body feel relaxed and calm. Listeners also report it helps them concentrate on the tasks at hand.
Uses:
Use track 3 as meditation music for kids
A proven track record at helping prevent night terrors and nightmares
Safe and natural sleep aid – helps your angel happily drift into a peaceful slumber
Helps her sleep through the night and wake up with an angelic smile
Proven track record for children with autism, Aspergers, and other special needs
Keep one in the school nurse's office for a child coping with chronic illness
Stress reduction for siblings of kids with special needs
Lessen fear and anxiety in siblings of children with acute or chronic medical problems
Teach your child to cope with stress during the day
Less anxiety and pain during medical procedures and hospitalization
Accelerated healing
NOTE: Older kids who love horse and ponies also like this product.
More Details:
Language: English
Narrator and vocalist: Sarah Freeman
Musicians:
Bed Down Pony:
Story by Julie Blackburn and Sarah Freeman. Background classical guitar music (Beethoven, Schuëcker, and Bach) performed by Paul Zutrau and Danny Infantino │ Wonderland (Infantino) performed by Infantino.
Songs – Riding my Pony and Bed Down Pony songs (Freeman) – strings by Sarah Freeman and guitar by Glen Petit
Sound effects provided  by Upton crickets recorded at Battleship Grey Studio in Upton, MA
Calm Breathing
Narrative by Sarah Freeman. Background music: Pamela's' Paradise (Freeman)
Pamela's Paradise
Strings, waves, wind chimes, and flutes by Sarah Freeman